Are you looking for an incredibly small & light stamp? Or an eco-friendly one? Trodat as the mother of modern self-inking stamps is offering the most important Trodat Printy sizes in its latest generation Original Printy 4.0. Simple to use, with the built-in ink cartridges, you may no need to use another stamp pad anymore.

Price List & Sizes: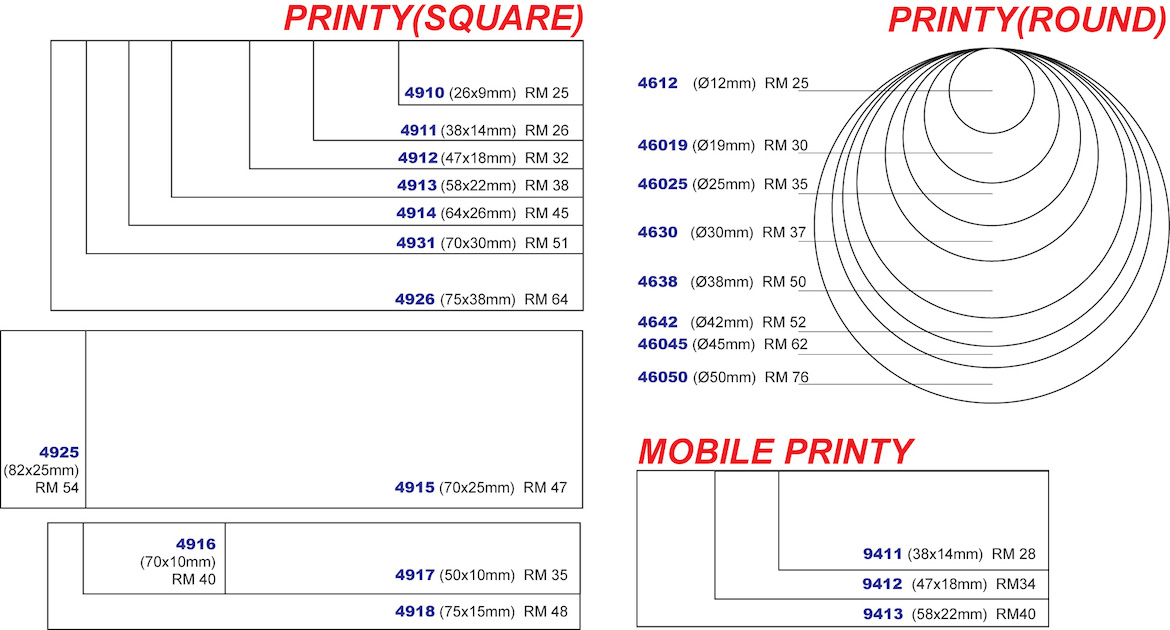 The Professional is the ideal stamp for daily office use. It guarantees clean, precise imprints. For years it has stood for reliability and professionalism. Accurate workmanship and high quality materials make it an enduring champion in the Trodat product range.

RELIABLE
The Professional's sturdy steel core guarantees durability and stability. It's precisely right for the office's varied daily demands.
Price List & Sizes: